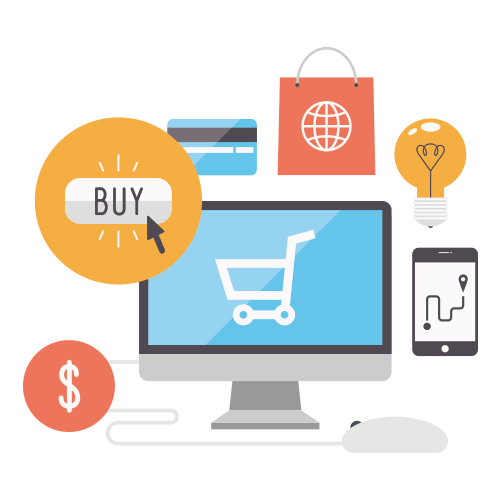 Your Complete eCommerce Solution for all Stores
Online shopping is a huge multi-billion dollar industry and is expected to grow by 20% this year to $1.5 trillion globally. E-commerce is constantly changing and evolving with new technology and changes in consumer behavior. E-commerce web apps have transformed the way we purchase products and services online, helping our customers shop online and buy anytime, anywhere.

Frontline has successfully delivered customized e-commerce web app development solutions to various types of businesses in different industries. Our determination and experience make us strong and capable enough to perfectly handle various aspects of your online business - by reaching out to your global audience.
Marketable e-Commerce Web App To Elevate Your Brand
With people's busy lifestyle, a visit to the local store means taking a big chunk out of their day. Customers nowadays purchase products online - it's time for your website to become an e-commerce web app ready for action.

Here at Frontline, we create impeccable end-to-end e-commerce web app development that are integrated with your business website. We provide prompt delivery and cost-efficient solutions along with state-of-the-art e-commerce web app development services.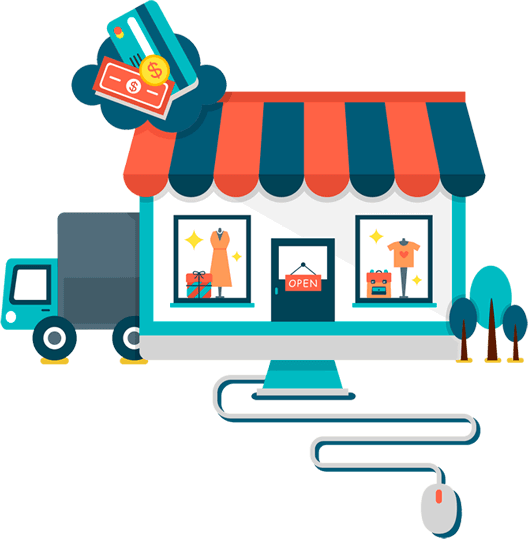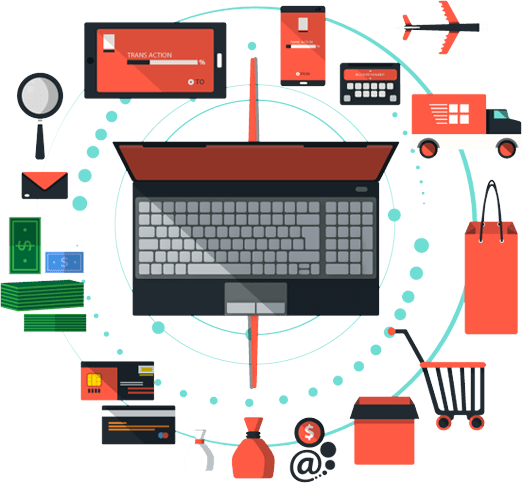 Singapore e-Commerce Growth
People search for what they want online. Whether it's on a laptop, smartphone or tablet, search engine data shows that your customers are using the internet to find businesses. Ten and thousands of businesses are taking advantage of e-commerce web app development and using the internet to reach new customers. If you're not doing the same, you're missing out.

Frontline, the leading e-commerce web app development in Singapore understands the needs of online shoppers and we execute exceptional solutions that enable your businesses to stay ahead in the market.
Our e-Commerce Web App Development Process

Ideas
Our e-commerce web app development team are experts in creating out-of-the-box ideas along with advanced methodologies to give you the easiest and the best e-commerce web app.

Design
We design user-friendly, mobile-friendly, and seo-friendly e-commerce web app with bonafide standards.

Develop
Our hard work towards our expertise along with our client's passion has added value to our services to deliver marketable and competitive e-commerce web applications.

Launch
Each and every step is well-planned, with our implementations cautiously managed to ensure a flawless outcome.

Support
We've got your back! Our customer assistance is open 24/7 to assist all your queries.
Why Choose Frontline Ecommerce Web App Development Team?
We stand out by offering tailored e-commerce web app developments in Singapore that are measurable, flexible and search-engine friendly. At Frontline, our e-commerce web app development is tailored to your specific business needs and based on solid e-commerce platforms. Our e-commerce solution delivers a comprehensive and effective e-business strategy, products and marketing, design and usability, technology and security to construct an interactive e-commerce website and a communicating store for every business.
Set Up Your Online Shop at Frontlline

In this mobile world, it is crucial to have your e-commerce web app in your customer's pocket.

Easy to Use

Cost-Effective

Reliable

Scalable + High Performance

Secured
Our Expertise
Take your business to the next level online with Frontline - the leading e-commerce web app development in Singapore.

B2B and B2C eCommerce Solutions

Custom E-Commerce Website Development

E-Commerce Application Development

Secure Payment Gateway Integration