Nowadays, the Internet is growing, the smartphone is considered an important part of life. This is a fertile land that businesses want to exploit to get more potential customers. However, we have a big question that most application developers must concern is which the operating system is better for designing a mobile application. There are two popular operating systems like Android and iOS, so you need to choose the most suitable system for your products or services. This question plays an important role in improving your company applications.
In general, to design a mobile application, developers need to choose a suitable operating system first. So let's review some functions of Android and iOS. The Android operating system uses the Java programming language and it is used by many developers today. This helps most businesses improve easily the mobile application on the Android operating system. While iOS is using Apple's Objective-C and it includes copyrighted programs, so it is very difficult for developers if they are not proficient in this programming language.
Today, technology equipment is growing, the problem of designing cross-platform applications is being considered by businesses. Obviously, you can't run Java language applications on iPhone or Objective-C on Android devices. And it is very difficult to optimize the application on an operating system. So developers have to pay attention to find the resolution and learn how to rewrite applications with the native language of the device. To create great applications, application developers need to have a suitable and easy to use platform. As you see, the Android operating system provides application developers with an open platform. It gives them the freedom to use third-party tools and develop them better. This helps provide more features for the user. For iOS, this operating system is limited to a lot of specific guidelines for its developers. Developers will be provided with a fixed tool to develop applications and they cannot collaborate with other partners. For example, the iOS operating system always has some special applications that are used for Apple's devices like the iPhone and iPad. So users can not find those applications on any Android device, and you must set security permissions to download them. Otherwise, you can find many different applications on the CH Play of the Android operating system.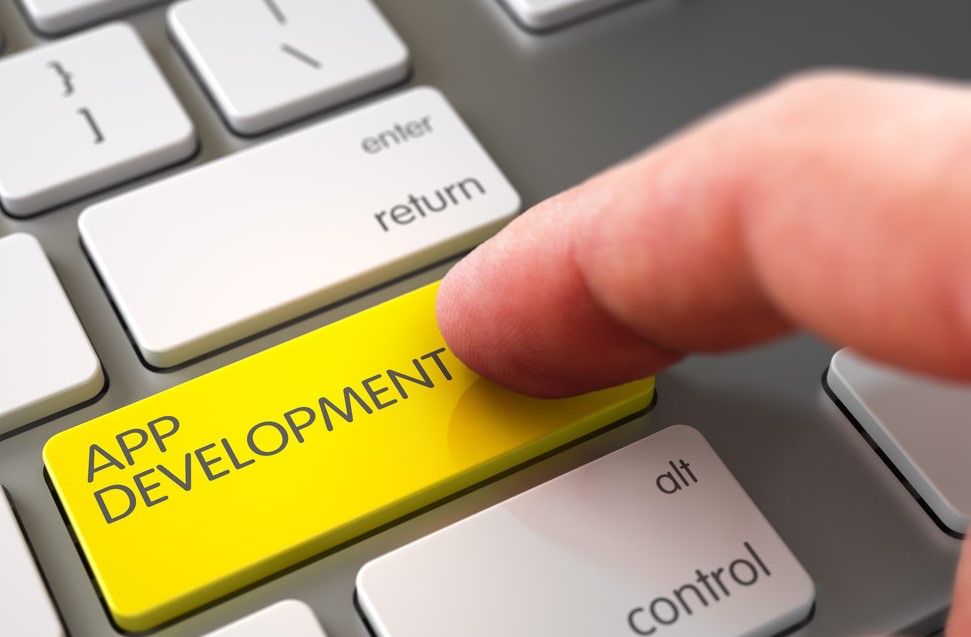 One of the special features of the Android operating system is that you can do many things at the same time. Actually, when you are playing a game or watching a video, but you have an emergency call and you have to pick up. For Android, you can continue to use those applications that are interrupted and you don't need to reload them. However, this will lead to other problems because there are too many quality choices for application developers. Meanwhile, iOS is an exclusive, more stable platform for application developers. This helps them easily shape the immediate task when creating mobile apps for businesses.
The next issue that plays an important role in designing application is application approval. application approval. Usually, the App Store takes three to four weeks to approve your application. In fact, Apple always has many strict principles for application developers. If you want to put their applications on the App Store, you have to follow fully with their rules. On the other hand, it is very easy with Android, The Android operating system approves application easier and you don't need to update regularly as iOS. Therefore, your business will save a significant cost. You can create applications freely and you do not need to worry about copyright issues or your application will be rejected.
Finally, the most important thing for all businesses is payment procedures. In general, the mobile application storage on the App Store is very high (nearly 200 $) while CH Play is only 25$. Currently, application developers can earn up to 70% of the revenue on the App Store. But they have to spend about 99$ to access to support tools of the iPhone. Otherwise, when you use Android's devices, you only need to register 25 USD  and you can earn up to 70% of the revenue. Apple is a big organization, they always ask for copyright issues, so most of the support tools need to pay a cost range. Moreover, you can only download some basic applications for free, and you still have to pay when using some other applications. This will make customers feel uncomfortable and unhappy. For Android, most applications are free, so users can use any application that they like.
To sum up, you can see that any operating system has its advantages and disadvantages. Both have different strengths for designing a business mobile application. However, you can choose for yourself the available platforms or the optimal support tools without having to think so much. iOS or Android have different strengths and weaknesses. If you want to have a large number of users, then Android is a good choice, but if you want to earn money faster, iOS will be a useful solution. Because Apple currently owns a loyal user base and they are willing to pay. So, please consider carefully when you choose the operating system for your business.