In the age of digital, people expect to experience the best technology at their fingertips. Be it a website, an app, or other computing technologies, users become impatient when processes are slow or loading isn't fast enough. When this happens, it leads to two things – FIRST is users abandoning the site and/or uninstalling the app in a heartbeat, and SECOND is traffic loss and reduced or lack of sales conversions.
For brands and businesses aspiring to have an active and successful online presence, this affects their reputation and revenue. But it's nothing that a competitive UI UX design company can't handle, especially with their years of experience and expertise in the work involved. When you work with a web and mobile app developer in Singapore, Vietnam, the Philippines or elsewhere, you know that you've chosen the right partner when your site or app has great aesthetics and functions.
Differences Between the Work of a UI and UX Company
UI and UX – many get easily confused with these two terms to the point that they're used interchangeably along with "usability." But knowing what makes one different from the other will prove beneficial in the future. Simply put, a better understanding of the differences between the two let you make a better decision concerning your digital product.
User Experience or UX Design
User experience involves designing products that will provide a meaningful and effective experience to the end-user. When it comes to UX design Singapore and globally-recognized digital agencies will take into consideration every possible interaction that an end-user will have with the business, its products and its services. The purpose that UX designers try to fulfil with their work is improving the user's experience with the product – ensuring that it's not only pleasing and intuitive, but also useful and valuable. User research will often be performed to help gather data on target audiences and their needs in relation to the product in the design and development stage. From there, the user journey will be mapped, wireframing and prototyping will be completed, and user testing will be performed – all these to be done to help improve the design and all of the product.
User Interface or UI Design
While UX is concerned with experience, UI or user interface, on the other hand, involves anything and everything that users may interact with to fully utilize a product or service. Physically and visually, it will be the keyboard, touchscreen, lights, and sounds. When it comes to websites and apps, it will be the icons, buttons and other points of interaction for users. Each visual, interactive element that the user may interact with is considered, ensuring that the product is as intuitive as possible. UI designers, when working on mobile and web application development services or other projects, will be in charge of the product's interactivity, look and feel.
The key takeaway here is that while the two terms differ in their function, they go hand-in-hand because you can't have one without the other. UX is carefully designed to deliver an efficient and pleasant experience to users, while UI provides users with a responsive and guiding experience. It may still seem confusing but thanks to their expertise and knowledge, UI UX design Singapore companies can guide you. They are well-versed with the differences between the two and how to best use each aspect when it comes to designing products.
Benefits of Employing UI UX Design into Product Design
These days, any company or organization seeking to build a digital presence will benefit from having a website or mobile application. Once launched, companies will find it possible to promote their business, products and services digitally to local, regional and global customers through appealing and elaborate marketing strategies. Service providers of web development and mobile app development in Singapore or elsewhere will be happy to be of service to you.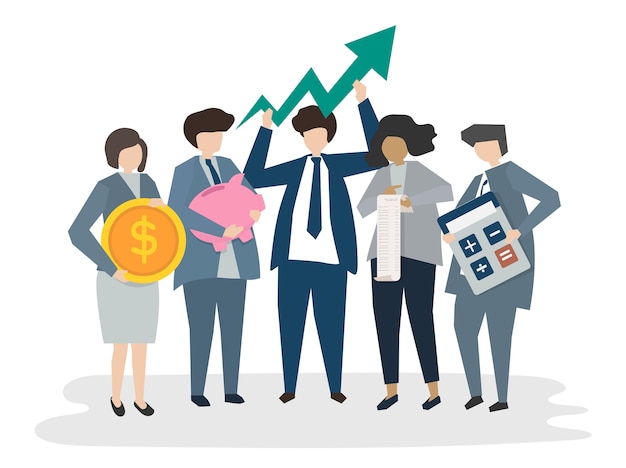 Helps in improving the acquisition of customers. One of the ultimate goals in business is getting new customers. Hence, it's essential to invest in things that will work favourably towards customer acquisition. Planning and strategizing will help, but lack of effective UX implementation in websites and apps can be detrimental to the business as it can't attract and retain customers. Gain a competitive edge and the trust of customers by ensuring a strong user design experience and interface. The more intuitive and useful the product is, the better its chances of attracting visitors to your digital platform and converting them into consumers. Don't let your mobile and web development products go to waste.
Helps in reducing costs related to troubleshooting and others. It's easy to tell if a digital product is poorly designed. Frequent crashes, long loading times and slow processing speeds, poor navigation, and other inconveniences can happen, directly affecting the user's experience as they interact with the website or app. When these occasions rise in frequency, troubleshooting is required and it usually costs a lot to fix. This could have been prevented from the start if all possibilities of usability issues were tested and fixed during the initial stages. It's easier to make changes and resolve bugs, in the pre-deployment phase and you end up saving yourself from costlier troubleshooting knowing that you've built a high-quality product.
Without a knowledgeable in-house team, the next best solution is to look for a service provider or agencies that are professionallyexperienced in UI UX design matters. With the abundance of user interface designers and user experience researchers for website and mobile app development in Singapore and in other parts of the world, it's not a tough task to pick one to work with. It can be overwhelming though because you'll need to check their credibility and competence in UI UX design to know you're partnering with the right one.
5 UI UX Design Agencies You Can Work With
In no specific order, these are the 5 UI UX design Singapore, USA and global agencies that caught our eye.
Company: Fuzzy Math
Established: 2009
Services: UI UX Design, UX Research, Digital Transformation, Digital Product Strategy and others
About: Located in Chicago, Fuzzy Math's roster of clients may be small but it ensures consistent contact and discussion about projects. Clients can easily communicate with the team on their goals, check on progress and so on. Fuzzy Math offer services such as UX UI design, digital transformation consulting and more.
Company: USER Experience Researchers Pte Ltd.
Established: 2010
Services: User Research (Focus Group Discussion/FGD), UI UX Design, Usability Testing, Mobile App Design & Development, Website Design and Development, Web App and Software Development, Market Research, and Digital Marketing
About: A full-service digital strategy transformation company with a team of experts from the Philippines, Vietnam, and China, USER Experience Researchers Pte Ltd became one of the leading UX consultancy and UI design Singapore agencies today. Its user-centric and agile development approach has won the hearts and trust of its highly satisfied clients locally and globally. Eventually, the range of its services grew from UX UI design and UX research to web development and web design Singapore, web app and software development and more.
Company: Clay
Established: 2009
Services: Digital Strategy, Branding, Web Design, UI/UX Design and others
About: San Francisco's prime digital product and UX agency, Clay, has an impressive list of clients – ranging from Coca-Cola and Slack to Oppo and SanDisk. If you are looking for a company to help deliver engaging designs for your digital products, then this is the company for you.
Company: LeverageUX
Established: 2017
Services: UX UI Design, UX Research & Strategy, User Testing, and more
About: In the last 3 years, LeverageUX has worked on 100+ projects for FinTech and DataTech founders and start-ups. With 11+ years in design and technology, their team of UI UX designers has helped build top-notch products for their multitude of clients.
Company: The Skins Factory
Established: 2000
Services: UI UX Design, Brand Identity, Desktop Customization, and more
About: Based in Florida, The Skins Factory is recognized as an esteemed UI/UX design agency. Having worked with start-ups, medium-sized companies and leading brands over the last 20 years, they've exceeded clients' expectations repeatedly with outstanding digital application products and services.
With the sudden influx of companies investing in well-crafted websites, web and mobile applications and other modern technologies, it's sometimes easy to forget that engaging content and fancy animations won't be enough if the product doesn't deliver great user experience . When choosing a web development or mobile app development company Singapore and tech-savvy countries have plenty of agencies with enough experience to back up their UI UX design expertise in the field
Latest posts by Frontline - Mobile & Web App Development Company
(see all)