Information Technology (IT) roles are a relatively new department for many organizations in the history of labor. Many decision-makers knot their eyebrows over the hiring process though, as many still don't know what roles and how many IT talents they should ideally get onboard.
Back then, IT personnel were the all-around experts for everything related to the computer or functions it does. Today, there are officers, user experience (UX) designers, and usability testers, cybersecurity staff, and more who work toward digitization.
The roles are ever-increasing and require more people as the organization grows in size and functions. With digital becoming a norm for every company, it is also a must to know which people should you need in your IT department – or if you need them at all.
The Chief Information Officer (CIO)
All modern companies should ideally have a CIO. This role bridges the entire IT department with the business side, ensuring the technology builds up the business or organization.
The CIO should also be knowledgeable about the responsibilities of other IT roles and is crucial in reviewing the skillsets of IT hires. As the most senior executive of the team, the CIO should effectively lead, grow, and manage the department.
Information and Cyber Security
Information is a precious part of every company's operation and should always be treated as priority material. It is a must to hire point persons for information security to protect valuable data such as payroll and company assets.
Security divisions keep the company safe from leaks and intruders. They often collaborate with systems engineers to make sure the company's data is stored safely while still easy enough to access for authorized personnel.
Project Managers
Project managers are highly-skilled at organizing people and translating plans into action. They are more often seen in software or web development, but can also be found in other industries such as manufacturing.
Some of their functions include distribution and monitoring of work to specific teams or persons, plotting timelines, and interacting with clients. They make sure tasks are done on time and the product or service is delivered to meet quality standards.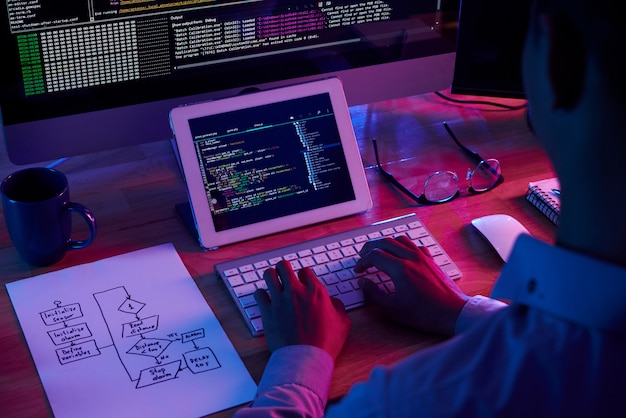 Systems Engineers and Analysts
It doesn't matter whether a company is big or small when taking in systems engineers. These professionals are process experts, designing and creating structures involving people, software, or other elements to ensure they are productive and secure.
Developers and Testers
If farms and factories needed farmhands and inspectors, companies today yearn for tech-savvy minds. Developers and testers are probably the most vital members of any tech department, as they build everything the organization needs. They do web app development, create, test, and deploy software, and maintain the company's internal IT infrastructure.
Conclusion
Assembling a corporate IT team is not a walk in the park even if there are a thousand or so talented individuals lining up to get hired. It takes knowledge and skill to know if their skills match the company's requirements and if the company can afford to keep the vital positions filled.
Ultimately, it is up to the company's decision-makers to choose how intricate their IT team needs to be. But for web- or mobile- technology companies, it is a must to have well-organized teams internally and for production.
One good strategy is to partner with a trustworthy IT outsourcing agency as a production arm. It is best to collaborate with experienced specialists such as FRONTLINE, a Singapore-based company that can do data analysis, user research, UI/UX design, mobile apps for iOS and Android, digital transformation strategy, e-commerce platform, web applications development, and more. For inquiries and or consultation, you can reach out at https://www.frontline.com.sg/contact/.
Latest posts by Ronaldo Amos Jr.
(see all)