The COVID-19 pandemic is coming to a close and businesses everywhere are starting to pick up. Along with this silver lining is the revelation of another gold mine: the mobile sector. With more than half of the world's internet access attributed to mobile devices, it is not a surprise that being a mobile app developer became a rewarding profession in the recent years
Acquiring talent is a gamble and a strategic decision, however. There are many good IT personnel for hire in the market, but it takes experience and good working knowledge to discern which ones would work best for a given company.
Here is a short guide that can help talent acquisition departments find the right guy – or team – to handle their digital needs. This can be especially helpful for businesses leveraging on mobile-first strategies.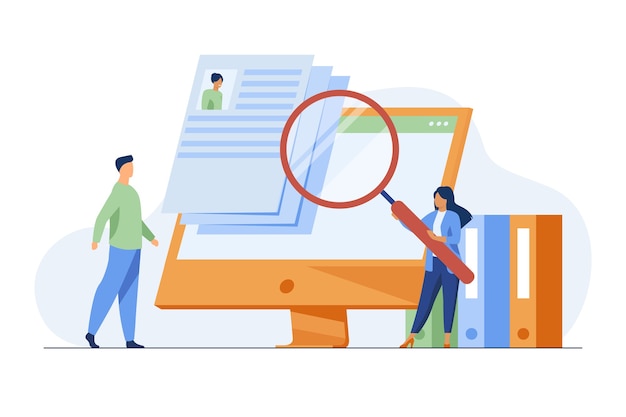 Knowing Where to Pick Talent From
There is an abundance of IT professionals around the world, but picking the right person isn't as easy as it seems. Direct hiring and IT outsourcing for business require more than just background checks, as one also needs to make sure they're screening for specific skillsets.
Creating a balance between compensation cost and overall skill potential is crucial. For those choosing to outsource some of their tech requirements, picking talent from developed or emerging economies such as Eastern Europe or Southeast Asia are good places to start. Tech-empowered states such as Singapore are showing a strong uptrend in long-term contracts, thanks to the strong support from both the government and its private sectors.

Common Fields for Outsourcing
Some of the most common fields that use offshore hiring are managed services, mobile app development, application management, and IT outsourcing services. In Southeast Asia, the managed service market reached a value of US $5 billion in 2020, growing by 7.9% from the previous year.
Businesses looking to invest in mobile-first strategies may find it more valuable to include big data analytics and research as outsourced services. Tasks in these fields may require complex and time-consuming processes that may hinder their operations if done in-house. Running them parallel through a partner agency can lessen the burden on onshore teams while maintaining operational costs at manageable levels.
Types of Talent to Outsource
Depending on the company's global region, positions outsourced to other locations may go as high as hiring a CEO or CTO. More common positions include app developers and support, QA testers, UX and UI designers, and data managers. Alternatively, a company or organization can choose to collaborate with a digital service firm that has its own team or sources its manpower offshore.
Engineers and technical staff are also gaining ground in hires in the SEA region. China's Tencent, Facebook, and Zoom Video Communications Inc. are all expanding in the area with a particular interest in Singapore. It's worth noting that mobile app development in Singapore is still on the uptake as economies across the region rise with the improvement in telecommunications infrastructure.
Conclusion
Expanding your workforce may sound risky as the pandemic has not yet been cleared globally, but the signs are there, such as e-commerce and mobile-led development. The world is bouncing back and probably for the better. If anything, it's the best time to make good investments in digital for your business through partnerships with trustworthy digital experts such as Frontline, a Singapore-based mobile app development company. Our expertise spans app development, data analytics, and IT outsourcing. Find more about our services at https://www.frontline.com.sg/contact/.
Latest posts by Ronaldo Amos Jr.
(see all)