Information technology (IT) has become so complicated that companies now have workforces spanning across countries across the globe. Instead of being confined to a single location, future-forward companies are now improving their performance through enhanced IT services and outsourcing, with several aspects proving themselves as new top priorities. 
Just how big is IT Outsourcing (ITO)? In 2019, global ITO revenue amounted to $66.5 billion, coming from companies worldwide, from manufacturing support services to financial institutions, expanding their IT departments from a handful of persons to entire teams. Innovations such as tech-based "employees" in the form of software robots are creating a new wave of development in the production line and workforce in recent years.   
Three forces are fast influencing new innovations in the future of business: migration and remote work, security, and compliance.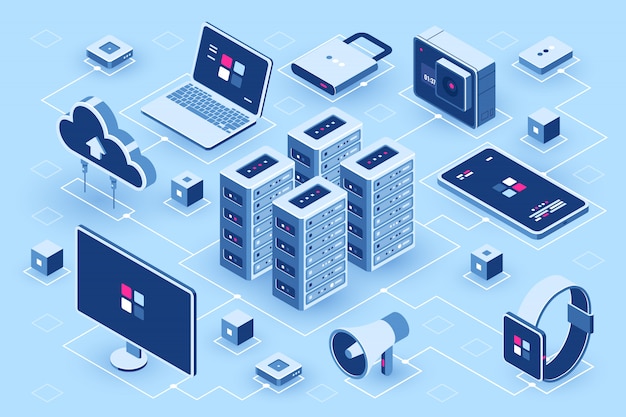 Migration to the cloud and remote work
Nandan Nilekani, the former CEO of Infosys in the early 2000s, was met with the challenge at the turn of the century: "How do you have rapid growth and rapid change at the same time? It is a nice challenge to have." The task presents itself as a trial, with jobs from speeding up transactions to website design getting done faster by the day. 
Various businesses have turned to migrate their services and work processes online, or more popularly known as "the cloud," and the COVID-19 pandemic of 2020 further strengthened that development.  
Even big corporations have started expanding their remote work capabilities by banking on robust digital infrastructures. According to statistics, about 93% of organizations have adopted cloud-based services to improve their outsourcing mechanics. 
Freeing up resources is a strong impetus to outsource IT. 49% of companies state it as their strategy to bring more focus to their core business. For example, 83% of financial firms and related institutions now use or highly consider implementing Robotic Process Automation (RPA) for invoice processing and other transactions.  
The cloud effectively brings the global business scene to a digital norm; this means a decreasing need to maintain office spaces for human resources. IT companies can now distribute, manage, and juggle work in places with the best balance for cost, worker skills, and flexibility. Many are now considering remote work or micro-office setups. 
"IT is being disaggregated. Slice by slice, the whole (business) model is changing. This is the future," says Nilekani.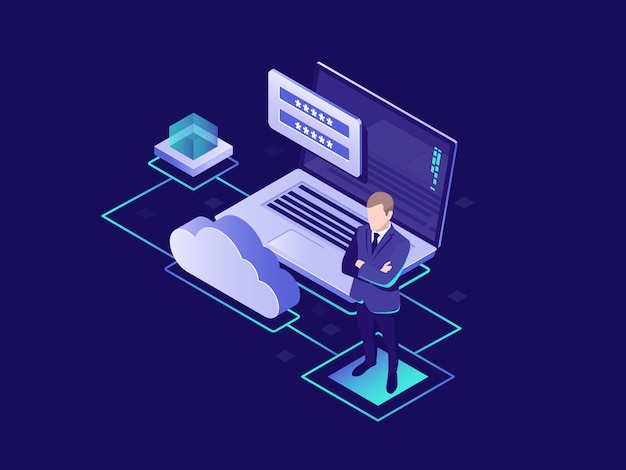 Security and risk management
Ask any web app development company today and they'll probably name security and risk management as two of their top priorities in creating platforms. 68% of outsourcing companies view data security as a top concern, and software development and maintenance tops the list of off-shored functions. 
Analysts predict that by 2021, IT services will amount to more than one trillion USD globally. With such a vast market, confidentiality and risk management are prime concerns for companies with outsourced labor.  
Outsourced IT support services are often overlooked as the demand by top management to ease cash flow increases. It has long been a problem that executives hope to be mitigated by the latest improvements in accountability monitoring and security suites.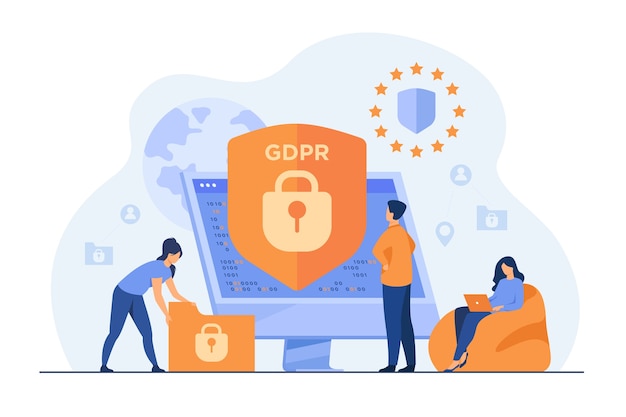 Compliance and 
standards
In the US, regulators govern businesses with strict compliance demands. The rise in outsourcing has also given birth to complex manpower networks, complicating admin-employee relationships, the application of labor standards and quality control.  
"Companies must perform due diligence before outsourcing. Third-party providers (should) have the right professionals, processes, and technologies to support a function effectively," says Daniel Williams, former Senior Manager and now a Managing Director at Deloitte Financial Advisory Services. 
Laws, both international and local, are also toughening up when it comes to compliance. The European General Data Protection Regulation (GDPR) compels organizations and industries to minimize risks and increase transparency. Similar laws are being drafted and imposed in other countries.  
Software developers are also adhering to global standards for common devices (such as mobile) and online platforms (e.g. blockchain), as more people are training in modern languages and development models. The result of this ecosystem boom creates a fast-paced environment that brands, content creators, and service providers will have to quickly adapt to thrive in the decade of the digital norm. 
Conclusion
Technology is still evolving. In truth, much of the world is only getting started in moving towards an online environment. Once businesses and institutions have completed the transition and merge to digital, economies will perhaps take on exciting new frontiers of advancement. 
IT services provider Frontline is one such company helping usher brands and organizations into a fully-digital future. They equip companies with competitive UX-research-based web and mobile apps, big data analytics, mobile strategies, and other IT products with the latest innovations for swift and steady growth. 
Sources: 
https://fortunly.com/statistics/outsourcing-statistics 
https://www.statista.com/topics/1900/it-outsourcing/ 
https://deloitte.wsj.com/cio/2019/07/31/5-forces-shaping-outsourcing-for-tomorrow/ https://www.computerweekly.com/news/252491982/Financial-Stability-Board-says-its-time-to-talk-about-IT-outsourcing-risks 
https://www.statista.com/statistics/662991/worldwide-cio-survey-outsourced-it-functions/  
https://deloitte.wsj.com/cio/2012/07/10/it-outsourcing-4-serious-risks-and-ways-to-mitigate-them/ 
Latest posts by Ronaldo Amos Jr.
(see all)